Key Kong Locksmith

​​​ACCREDITED AND QUALIFIED SAN ANTONIO LOCKSMITH
GUARANTEED TOP NOTCH AND AFFORDABLE SERVICE ROUND THE CLOCK
There has never been a time where locksmiths were more approachable and professional than now. San Antonio is fortunate to be able to count on the most professional, affordable and reliable locksmiths of the region – Key-Kong Locksmiths. They are highly trained and are completely familiar with all the most recent locksmithing techniques, the latest advances in engineering and mechanical ingenuity. We know you value the safety of your family and possessions. That's why we have dedicated our lives to find the best ways to help you get the protection and security that you are looking for.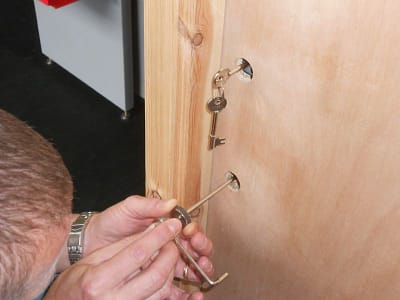 OUR HIGH-SECURITY LOCKSMITH SERVICES INCLUDE BUT ARE NOT LIMITED TO PRODUCTS, INSTALLATION AND SERVICE IN THE FOLLOWING CATEGORIES:
All day long, all year round emergency service
Services for commercial venues
The best vehicle lock services
Residential solutions for everyone
Camera and TV security systems
Rekeying by request
Installation of the new or classic locks
Replacement of outdated or damaged locks
Duplication for extra safety or in case of loss
Vaults and safes of all sizes and volumes
Unlimited lockout services
Service for locking devices for vehicles
Two or more way communications for
complex buildings and big residences
Control stations for security personnel
Consultation for security services and measures
TRUST THE MOST RENOWNED LOCKSMITH SERVICES BRAND IN TEXAS
Emergencies are something that require the help and assistance of people who are ready to go the extra mile for others. Solidarity and understanding makes all humans ready to give a hand for others, but preparation, knowledge and professionalism really make the difference in all emergency situations. Key-Kong Locksmith make sure all their employees have all those mentioned features before putting them in the front line. They must be ready for almost any kind of stressful, dangerous or even bizarre event they might come across, and solve it without hesitation and as discreetly as possible, respecting the privacy and names of our customers every time.
Contact our locksmith experts in San Antonio right now and let them get you out of the woods in no time.